The war show
(The war show)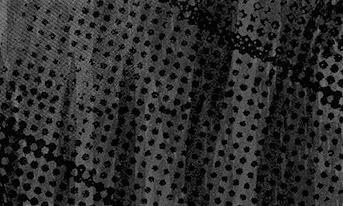 Obaidah Zytoon
Andreas Dalsgaard
Sinopsis
"The War Show" es la historia de la locutora radial Obaidah Zytoon y sus amigas, quienes en marzo de 2011 se unieron a las protestas en las calles en contra del régimen opresivo. Entre artistas y activistas, sabiendo que la Primavera Árabe va a cambiar para siempre su país, este grupo comienza a filmar sus vidas mientras participan de las protestas en contra del presidente Assad. Pero tan pronto la respuesta violenta del régimen deriva en una sangrienta guerra civil, sus esperanzas de un futuro mejor son invadidas por la violencia, encierro y muerte. Obaidah Zytoon se va de Damasco y viaja alrededor del país, desde su pueblo Zabadani hasta el centro de la Resistencia en Homs, y hacia el norte de Siria donde ella presencia el comienzo del extremismo. "The War Show" es una profunda road movie, que logra captar el destino de Siria a través de un íntimo lente de un pequeño círculo de amigos, cuyas vidas y sueños se han vuelto pesadillas, mientras el país colapsa en un caos alrededor suyo.
Festivales
Venice Days, Toronto International Film Festival, Bergen International Film Festival, Reykjavik Film Festival, London Film Festival, Warszawa, Against Gravity, Mumbai Film Festival, Leipzig Festival for Documentary and Animation, Tallinn Black Nights Film Festival, Amsterdam, IDFA, Paris, Signes de Nuit, Dubai International Film Festival, Crossover Web Documentary Festival, 15. Internationales Festival Zeichen der Nacht, Auschwitz-dagen Helsingør, Göteborg International Film Festival, Screening at the Frontline Club, Screening at Somerset House – Unorthodocs series, Cinema Farnese, FESTIVAL DU FILM ET FORUM INTERNATIONAL SUR LES DROITS HUMAINS | FIFDH, Istanbul Festival of Independent Films, ZagrebDox, PH Cafeen – Mandags Dokumentar, Thessaloniki Documentary Festival, WOW – Wales One World, Tempo Dokumentärfestival, Alfilm /Berlin, Sguardi Altrove Film Festival, Hong Kong International Film Festival, Crossing Europe Film Festival, Sydney Film Festival, Addis International Film Festival, Freiburger Film Forum, Diaspora Film Festival, Bertha Dochouse, 39th Cairo International Film Festival, Dokumentarfestival München, IBAFF, BodilAwards.
Premios
Juryprisen (Venice), Mejor Documental de Derechos Humanos en colaboración con The Rafto Foundation (Bergen), Mención Honoraria (Leipzig), Premio del Jurado Estudiantil (Paris), Mejor Documental Nórdico (Göteborg), Gran Premio del Jurado (FIFDH), Love & Change (Istanbul), Mejor Documental (Bodil), Mejor Película (IBAFF).